What is it?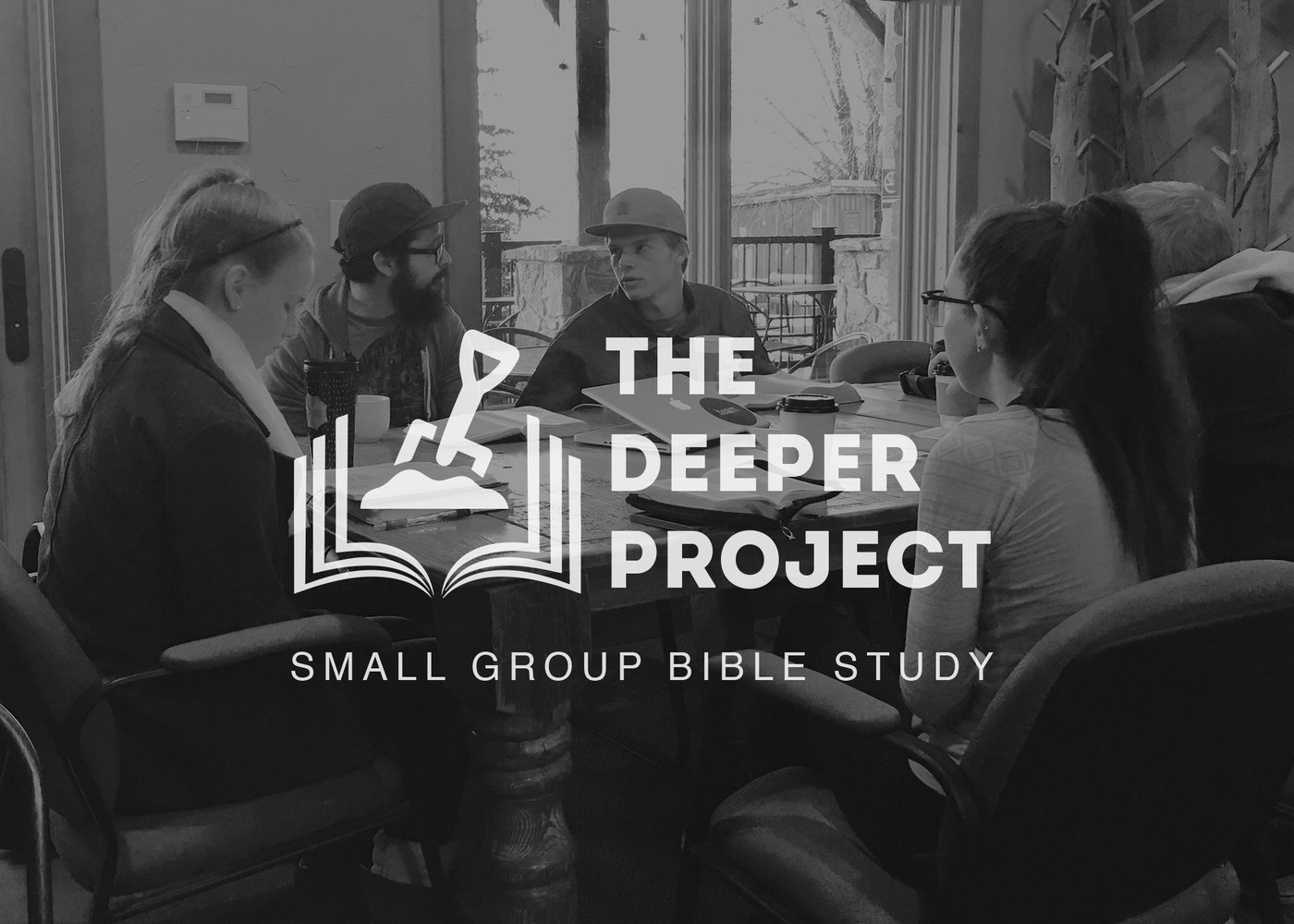 Deeper Project? What is it?
The Deeper Project was born our of a desire to help God's people engage with His word. We realize that many people don't practice daily bible reading for a myriad of different reasons. One of those was intimidation. It can seem like quite the daunting task to study the Bible, especially if you don't come from a religious background. It's our firm belief that you don't need years of seminary in order to engage in God's Word on a deeper level, so we started the Deeper Project. It's our answer to small groups and bible study conveniently packed together.
How it works:
As a church, we read through one book of the Bible at a time. For example, the Gospel of John. We break it up into weekly sections of study, encouraging participants to read a chapter a day, reflect, and journal. We gather together once a week (typically around a meal) and discuss what we learned. If something was confusing or you had questions about what we read, one of our staff pastors is typically present to help answer those inquires.
ANNOUNCING DEEPER PROJECT: ONLINE
TUESDAY'S @ 6PM
We're excited to announce our online gathering of Deeper Project! In response to the COVID-19 crisis, we want to remain connected with each other and the Word of God. We are temporarily consolidating our multiple gatherings into one online platform to study God's Word. We will be utilizing the ZOOM platform to join together via video conferencing. You can view the video below for simplistic overview of how to join a ZOOM meeting. Our meeting link and id are located below:
Meeting ID: 817 4083 1776